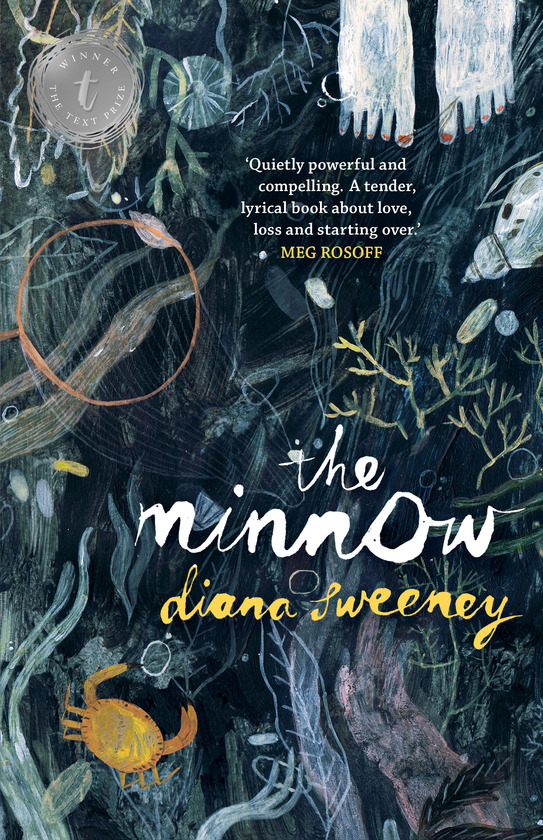 The Minnow
by Diana Sweeney is the winner of the Text Prize for Young Adult and Children's Writing 2013.
I procrastinated for quite a while before I read this book. A pregnant teenager whose family had died in a flood? No thanks, I'll read something else.
But when I finally opened the book I couldn't put it down.
The cover is eye-catching - dark and beckoning - filled with sea creatures and underwater life. It also sets the mood for the novel.
And that is what I so loved about the book - a style and mood that sets it apart - dreamy and flowing.
The main character in the book is a girl called Tom who lives with a much older bloke called Bill since the death of her parents and sister.
Tom is pregnant with Bill's baby and she can no longer stay with Bill. She moves in with her friend Jonah who is helpful and supportive, as are others in her community.
As Tom works through her grief she communicates in an unlikely way with marine creatures and with her unborn child whom she names 'the minnow.'
This is a beautifully written novel that I recommend to those who love reading high quality YA fiction.
It is Diana's first novel, and it is a real winner.
-Ann